Bluegrass Wildwater Assoc
The Bluegrass Wildwater Association (BWA) encourages the enjoyment, preservation and exploration of American whitewater waterways.

The organization's objectives are to protect the wilderness character of these waterways through conservation of water, wildlife, forests and parks. To promote safety and proficiency in all aspects of wildwater activities and to enhance appreciation for the recreational value of wilderness waterways and wildwater sports. To chart and preserve wilderness waterways in the Commonwealth of Kentucky.
The BWA is the proud host of the world famous
National Paddling Film Festival
paddlesport video and still image competition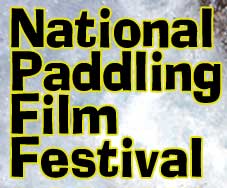 Related Groups
Events
S
M
T
W
T
F
S

29

30

1

2

3

4

Russell Fork Release

09:30 am -3:30 pm est
October 4th and 25th releases are tentative and subject to change. Target flows are 1100 cfs (800 cfs plus Russell Fork flows) not to exceed 1300 cfs at the Bartlick gage. 800 cfs

5

Russell Fork Release

09:30 am -3:30 pm est
October 4th and 25th releases are tentative and subject to change. Target flows are 1100 cfs (800 cfs plus Russell Fork flows) not to exceed 1300 cfs at the Bartlick gage. 800 cfs

6

Russell Fork Release

09:30 am -3:30 pm est
October 4th and 25th releases are tentative and subject to change. Target flows are 1100 cfs (800 cfs plus Russell Fork flows) not to exceed 1300 cfs at the Bartlick gage. 800 cfs

7

8

9

10

11

12

Russell Fork Release

09:30 am -3:30 pm est
October 4th and 25th releases are tentative and subject to change. Target flows are 1100 cfs (800 cfs plus Russell Fork flows) not to exceed 1300 cfs at the Bartlick gage. 800 cfs

13

Russell Fork Release

09:30 am -3:30 pm est
October 4th and 25th releases are tentative and subject to change. Target flows are 1100 cfs (800 cfs plus Russell Fork flows) not to exceed 1300 cfs at the Bartlick gage. 800 cfs

14

15

16

17

18

19

Russell Fork Release

09:30 am -3:30 pm est
October 4th and 25th releases are tentative and subject to change. Target flows are 1100 cfs (800 cfs plus Russell Fork flows) not to exceed 1300 cfs at the Bartlick gage. 800 cfs

20

Russell Fork Release

09:30 am -3:30 pm est
October 4th and 25th releases are tentative and subject to change. Target flows are 1100 cfs (800 cfs plus Russell Fork flows) not to exceed 1300 cfs at the Bartlick gage. 800 cfs

21

22

23

24

25

Russell Fork Release

09:30 am -3:30 pm est
October 4th and 25th releases are tentative and subject to change. Target flows are 1100 cfs (800 cfs plus Russell Fork flows) not to exceed 1300 cfs at the Bartlick gage. 1000 cfs

26

Russell Fork Release

09:30 am -3:30 pm est
October 4th and 25th releases are tentative and subject to change. Target flows are 1100 cfs (800 cfs plus Russell Fork flows) not to exceed 1300 cfs at the Bartlick gage. 1000 cfs

27

Russell Fork Release

09:30 am -3:30 pm est
October 4th and 25th releases are tentative and subject to change. Target flows are 1100 cfs (800 cfs plus Russell Fork flows) not to exceed 1300 cfs at the Bartlick gage. 1000 cfs

28

29

30

31

1

2
Events

(iCal)
Associated News