Keelhaulers Canoe Club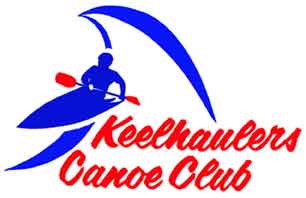 Centered in the Cleveland, OH, area, Keel-haulers is an active club with
a full trip schedule
. Our 100-page yearbook contains a lot of info, including maps to local rivers and a self-consistent ranking of over a hundred international whitewater rivers. The club is open to all
(Print an Application)
; dues are $20/year.
The club website has a very active
Used Boats and Equipment
page and a
Message Board
.
Home Reaches
Colorado (18. Lee's Ferry to Lake Mead )
Youghiogheny (3. Upper)
Youghiogheny (2. Top)
Moose (3. Bottom: Fowlersville to Lyons Falls)
Raquette (4) Stone Valley: Colton to Brown's Bridge)
Cuyahoga (D. Ohio Edison Dam to Cascade Valley MetroPark)
Tinker's Creek (Pleasant Valley (Town of Bedford) to Tinker's reservation)
Slippery Rock Creek (1. Kennedy Mill (Frew Mill Rd., SR 1012) to Eckert's Bridge)
Youghiogheny (6. Lower)
Big Sandy Creek (2. Bruceton Mills to Rockville)
Big Sandy Creek (3. Rockville to Jenkinsburg Bridge (Cheat River))
Cheat (2. (Canyon) Albright to Jenkinsburg Bridge)
Gauley (7 (Upper). Summersville Dam to Mason Branch)
Gauley (9 (Lower). Bucklick Branch to Swiss)
Cuyahoga (B. Upper Gorge [Sheraton Section] Portage Trail to Front St)
Cuyahoga (F. OH 303 to Boston Mills Road)
Slippery Rock Creek (2. Eckert's Bridge to Harris Bridge (Mountville Rd, SR 2030))
Beaver (1. Moshier Section)
Vermilion (2. Middle: Edison Hwy/US20 (Schoepfle Gardens) to Mill Hollow Park)
Youghiogheny (5. Ohiopyle Falls)
Cuyahoga (A. Brady's Leap to wooden landing below Stow Street)
Related Groups
Sign up to join the Sultan River (WA) working group and stay informed on issues related to improving flows through hydropower relicensing.
(You must be logged in to Signup)
Associated News