Gauge Description:
The closest real-time gauge is White Salmon at Underwood. Many paddlers, however, go by the staff gauge at Husum. It is located downstream river right of the Highway 141 bridge and just upstream of the second bridge about 100 yards downstream. An estimate of this gauge based on correlation to the Underwood gauge can be found on Pat Welch's site . The decision to paddle should be based on personal inspection of the flow.
The Husum gauge level is often posted here as well:
http://www.facebook.com/whitesalmonriver
NOAA Graph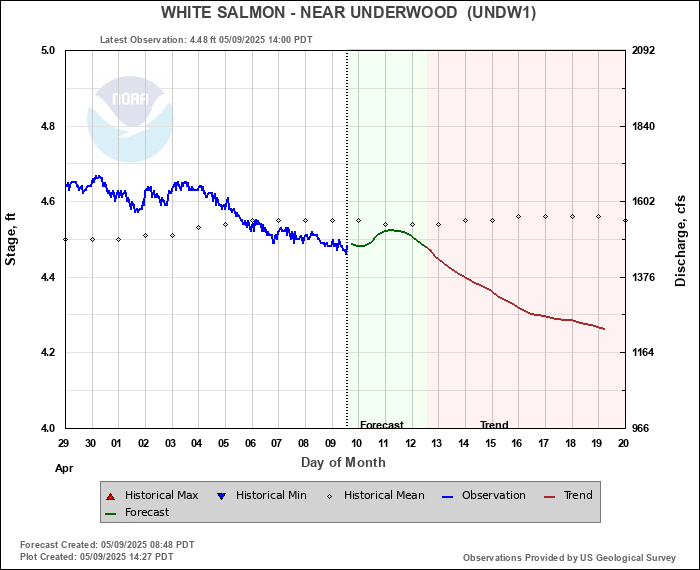 USGS Graph
Gauge Information
Name
Range
Difficulty
Updated
Level
WHITE SALMON RIVER NEAR UNDERWOOD, WA
usgs-14123500
500 - 2000 cfs
III+(V)
00h26m
524 cfs (running)



| Range | Water Level | Difficulty | Comment |
| --- | --- | --- | --- |
| 500 -2000 cfs | barely runnable-high runnable | III+(V) | |
Reports give the public a chance to report on river conditions throughout the country as well as log the history of a river.